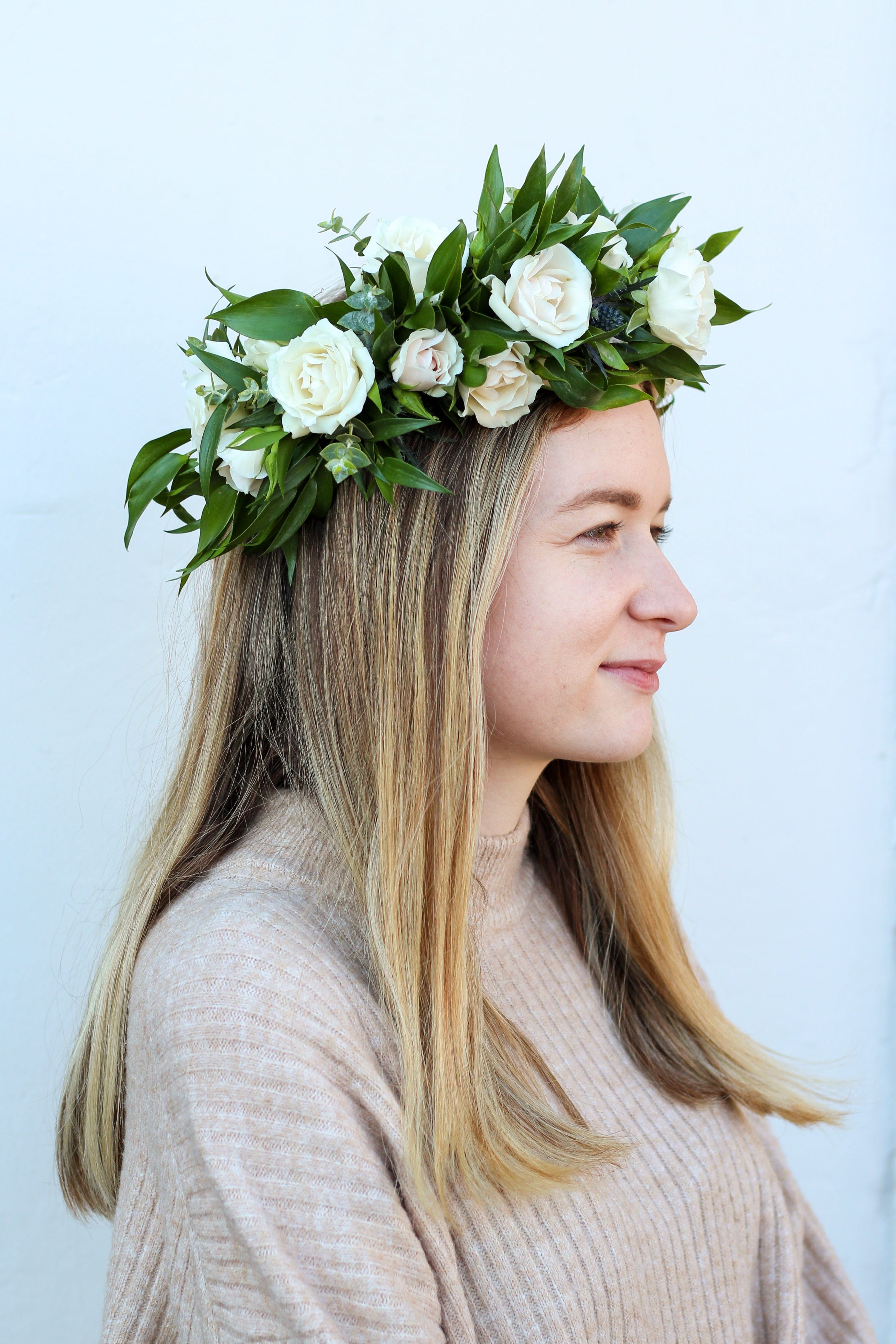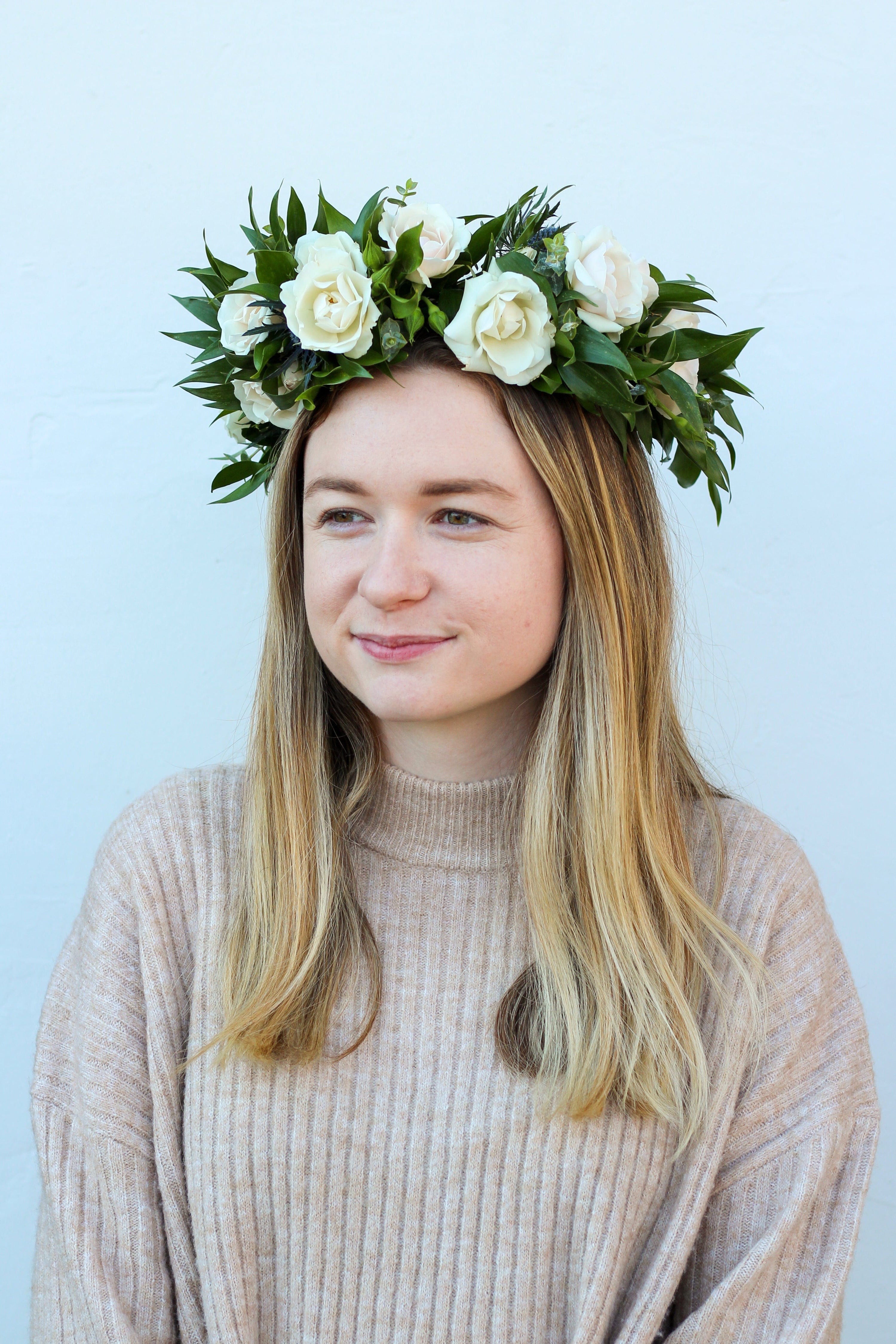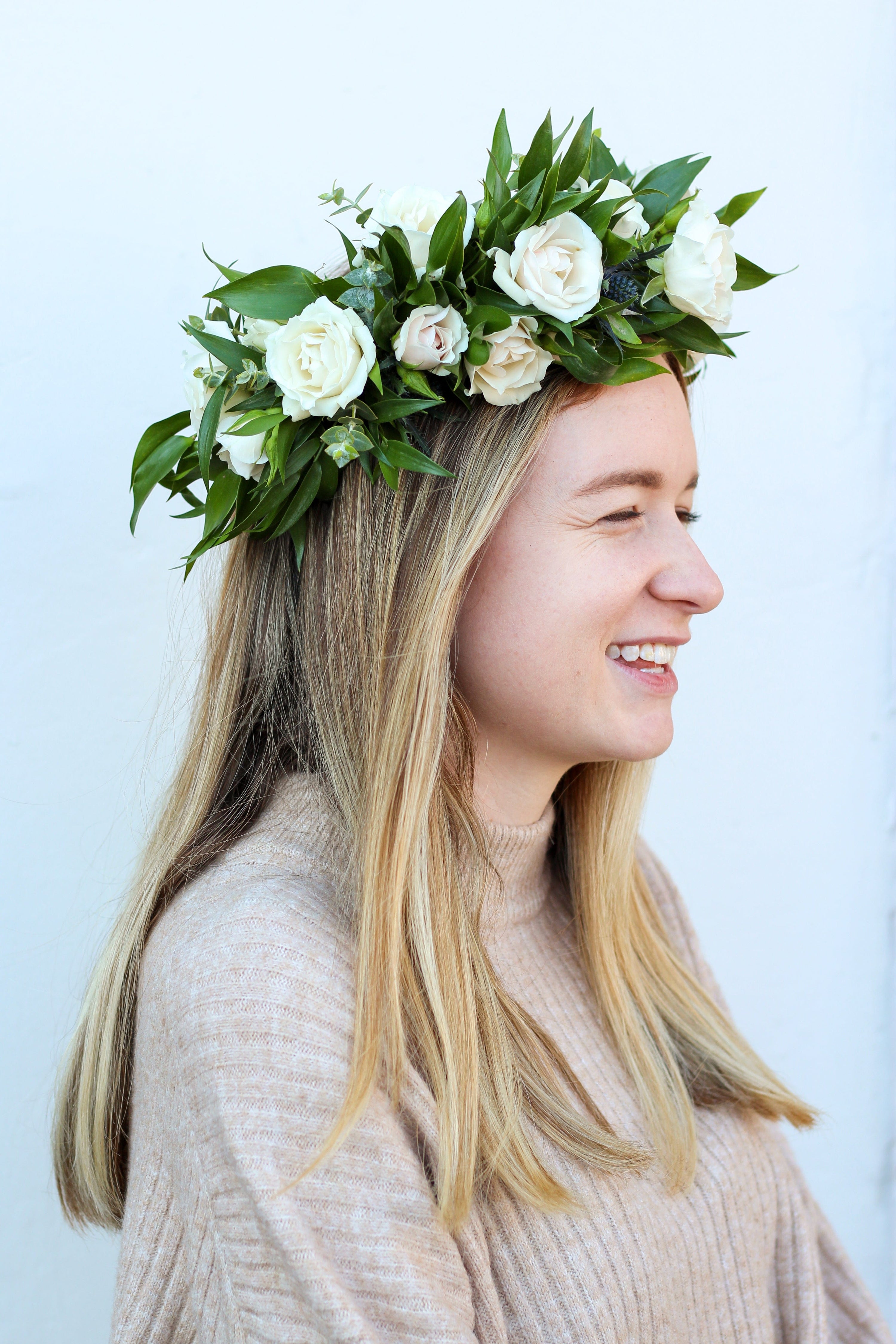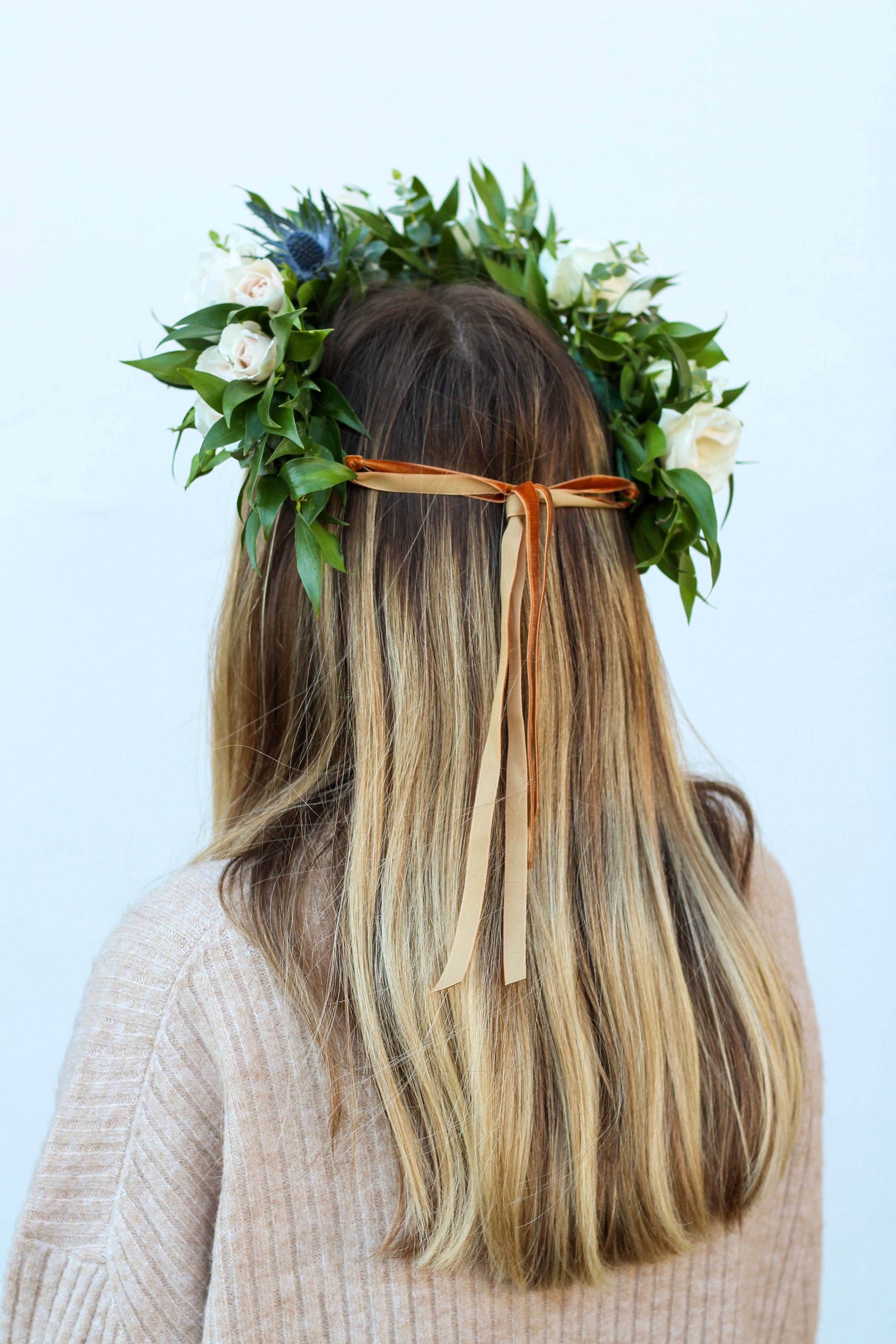 This lush crown is filled with spray roses and greenery. Our flower crowns are perfect for wedding or baby showers, photoshoots, birthdays, or any ol' day. Accommodates 3/4 fit for adults and full fit for children. 
Please specify flower and ribbon color in the special instructions box and we will accommodate the best we can. 

Note: This is a special order so please give us at least 2 days to order in your product, call the shop to speak to a staff if needed sooner
Flowers vary due to seasonal availability- our designers will always choose the freshest blooms for your arrangement.