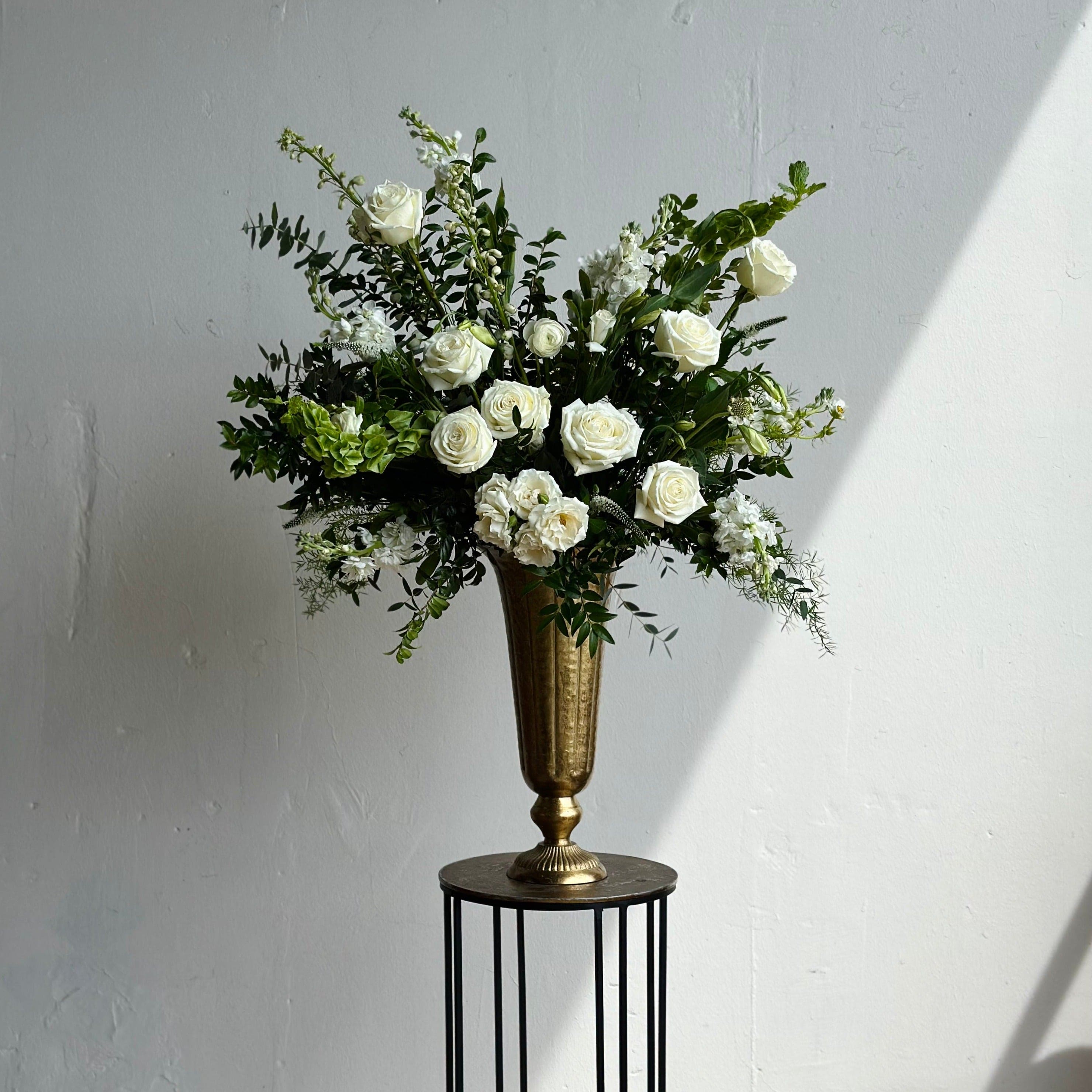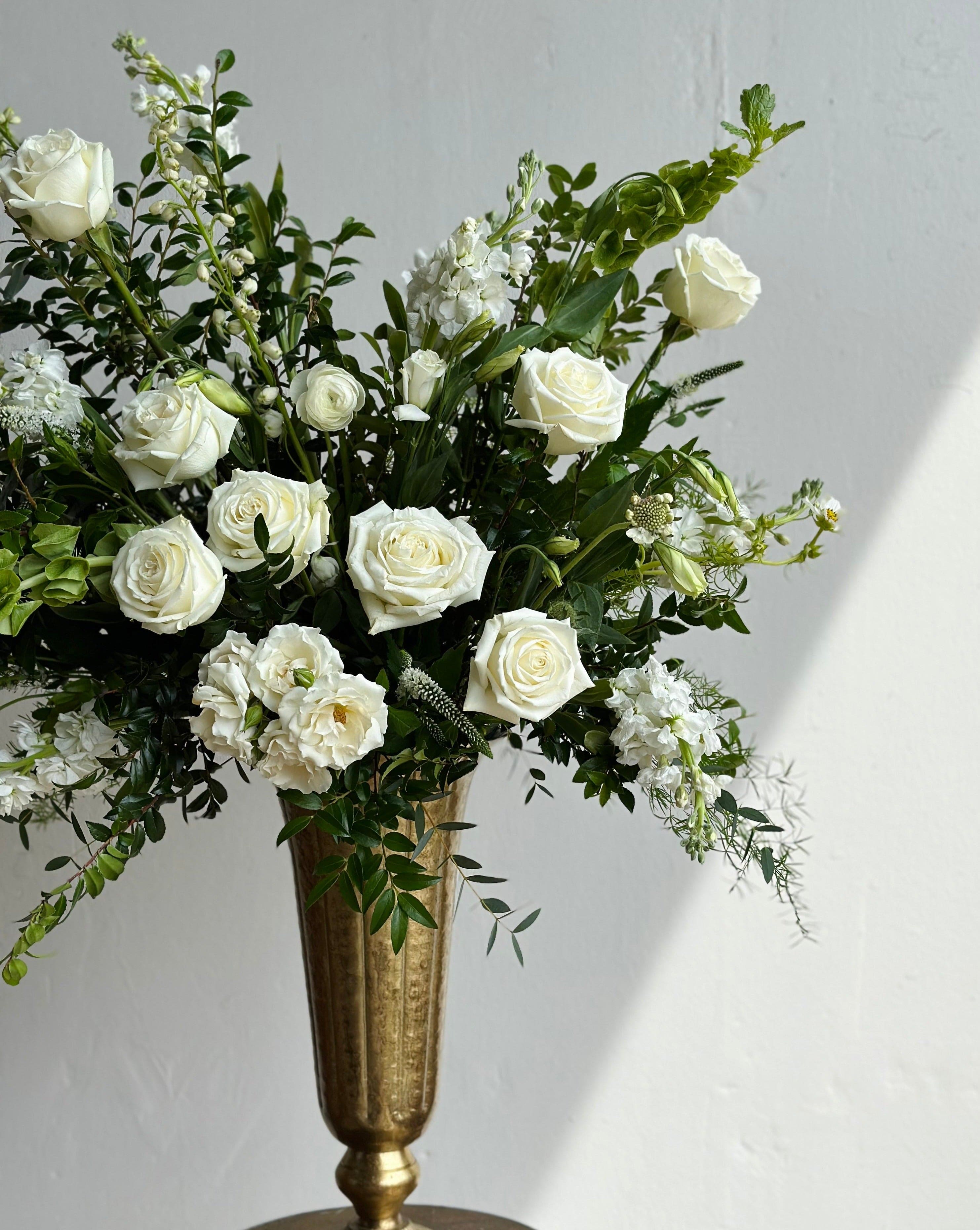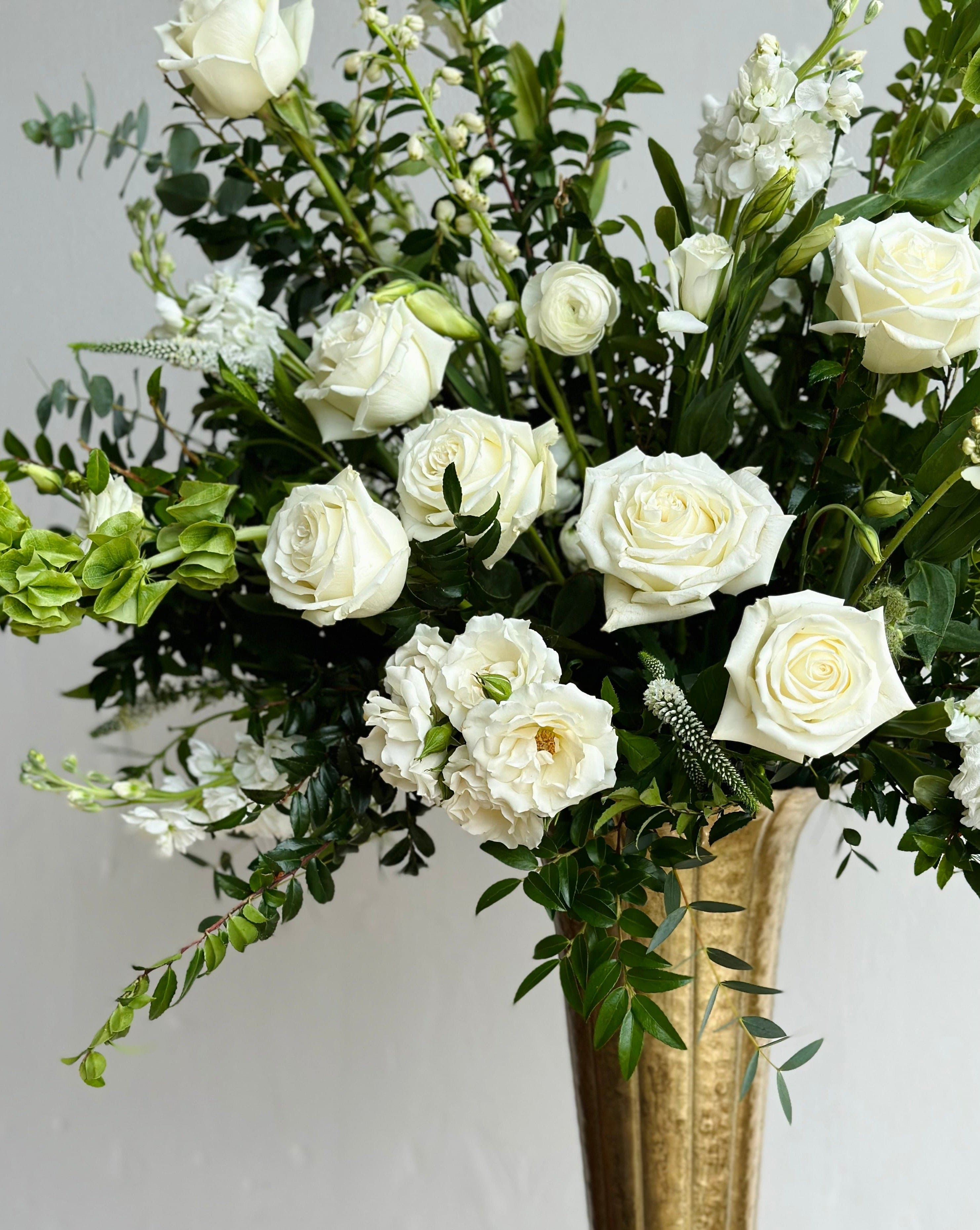 Add statement flowers to your wedding with an alter arrangement. We will design these florals based on the collection you choose from our a la carte menu. Price reflects the cost of one arrangement, with the trumpet vase included. 
Florals: roughly 22 inches tall 
Trumpet vase: 16 inches tall 
If you're ready to place your a la carte order, be sure to do so at least two weeks prior to your event to allow time for ordering.